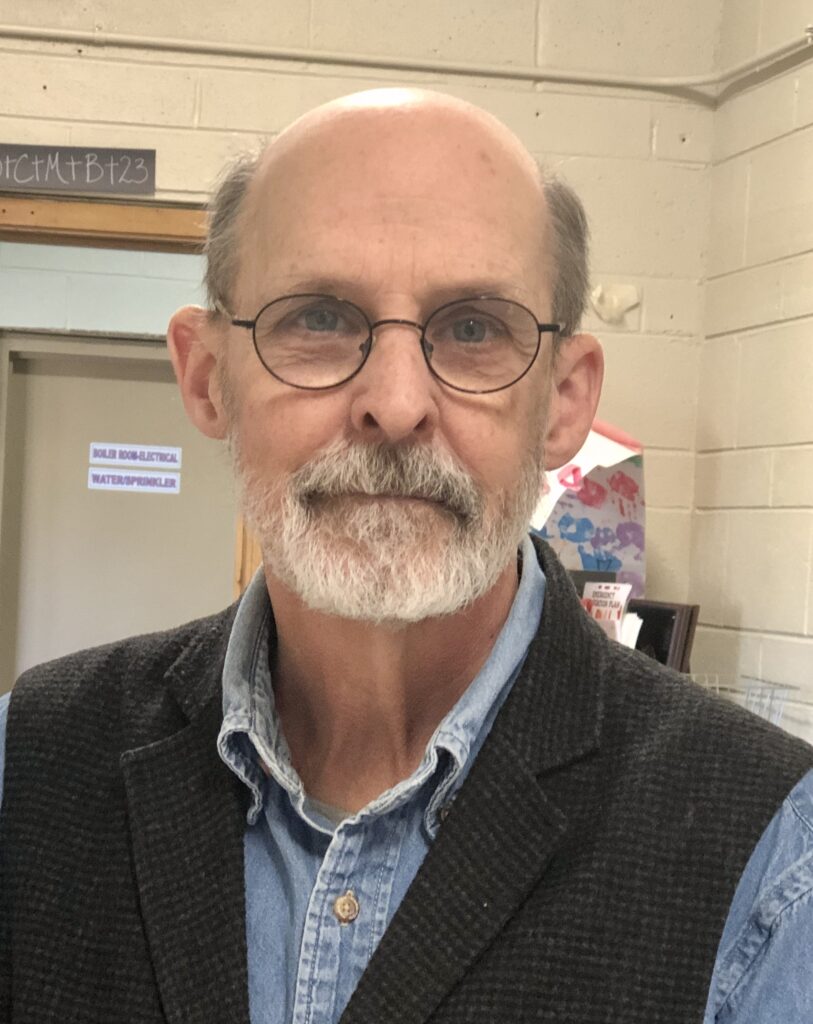 Tom Mikolyzk
Middle School Social Studies Teacher
Started at Notre Dame:
January 2023
Education:
BA in English and Elementary Education, Beloit College. MA in Library and Information Science, University of Chicago. CAS in Educational Leadership, Concordia University Chicago.
Additional information:
I am an alderman in the City of Countryside.
Family highlights:
My wife is a professor and director of the writing centers at Loyola University. I have four children; three daughters and a son. My son is a psychiatrist in New York; my two oldest daughters work in IT and finance in Milwaukee, and my youngest is an anthropologist in Edinburgh, Scotland. I have eight grandchildren.
The impact of faith:
I've always tried to work in a mission-driven school.
Free times and pastimes:
I am an avid reader and have a large garden that keeps us busy most of the year. We also like to travel.
Favorite quote/philosophy:
Festina Lente. (Make haste slowly).
Just a note…
This is my 40th year teaching school, 36 of which have been in private school settings. I've also taught Educational Leadership at Concordia University. For three years I was Head of School at a private school in the area, but enjoy teaching far more.
View All Staff Members