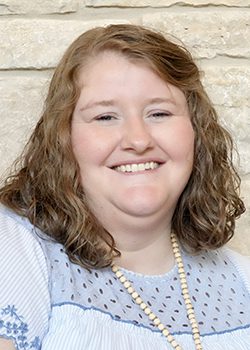 Cailin Ramirez
Pre-K Teacher
Started at Notre Dame:
August 2023
Education:
Bachelor of Arts in Theology from Loyola University Chicago and a Masters in Early Childhood Education from National Louis University.
Family highlights:
My husband and I have been married for 15 years. We have beautiful two year old twin boys, Elliott and Jesse.
The impact of faith:
My faith as a teacher at Notre Dame has shaped my approach to education, the relationships I have with my students and their families, and cultivates the environment I've fostered. It has provided me with a foundation for my teaching and helps me fulfill my goals of nurturing the spiritual, intellectual, and emotional growth of my students.
Free times and pastimes:
I spend my free time with my family, cooking, or reading.
Favorite quote/philosophy:
"Spread Love everywhere you go, let no one ever come to you without leaving happier."
    - Mother Teresa
View All Staff Members