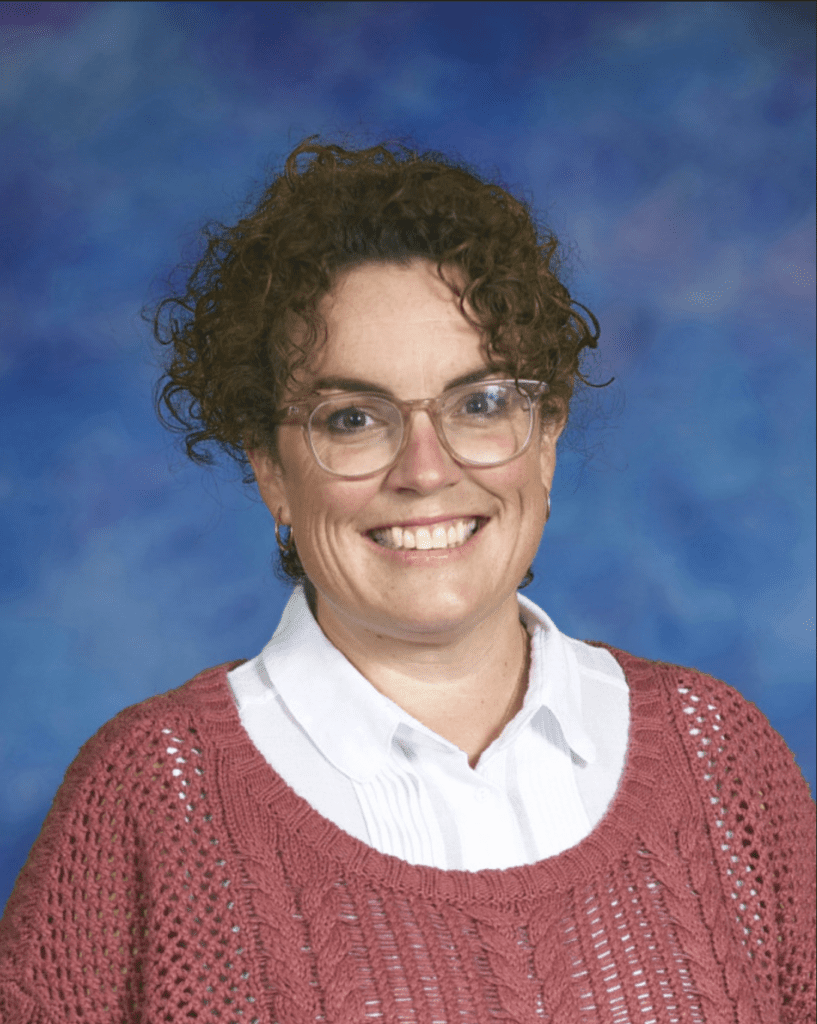 Jennifer Surowiec
Resource and 6th Social Studies
Education:
Bachelors of Science in Business with a double major in Marketing and Non-Profit Management from Indiana University in Bloomington, IN

Pursuing Masters of Arts in Education with a speciality in Elementary Education from University of St. Francis in Fort Wayne, IN (expected degree by 2023).

Additional experiences:
From corporate consulting and entrepreneurship to now teaching, I have been blessed with opportunities to follow my passions, work hard and help others.
Family highlights:
I am blessed with three children, who are now all in high school and above, and a wonderful husband that makes us laugh. Having had all three of my children at Notre Dame, I love that I have shared in its past and present, and still get to be a part of its future.
The impact of faith:
My faith gives me the strength and motivation to always try my best for the students of Notre Dame and help them see that they are loved by God and their Notre Dame Family. To help teach our students that God is with us every day, in big ways and small, brings real meaning to my efforts. I hope they will learn to think of God always, and see Him everywhere and in everyone.
Free times and pastimes:
Right now, I like to spend it studying! 🙂 But when I'm not taking classes, I love to travel with my family and explore new places, go hiking and swimming wherever I can, and spend time with my kiddos and husband talking, eating, singing and laughing.
Favorite quote/philosophy:
All you need is love.
One last thing…
I'm grateful for this Notre Dame family!
View All Staff Members