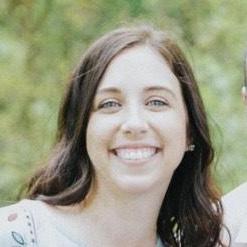 Started at Notre Dame:
August 2020
Education
Bachelor of Science in Education with a Middle School Endorsement in Spanish from Eastern Illinois University, Charleston, IL

This school year marks my 10th year teaching Spanish.
Family highlights:
I have been married to my husband, Jorge, since 2018. We have a son named Mariano, and a daughter named Vivian, and a dog named Walter.
The impact of faith:
I feel blessed to be able to share my Catholic faith with our students, and to see them grow academically, socially, and spiritually.
Free times and pastimes:
I enjoy spending time with my family, drinking coffee, and traveling. In addition to teaching Spanish part-time I also teach CPR & First Aid Training.
Favorite quote/philosophy:
A grateful heart is a magnet for miracles. 
View All Staff Members