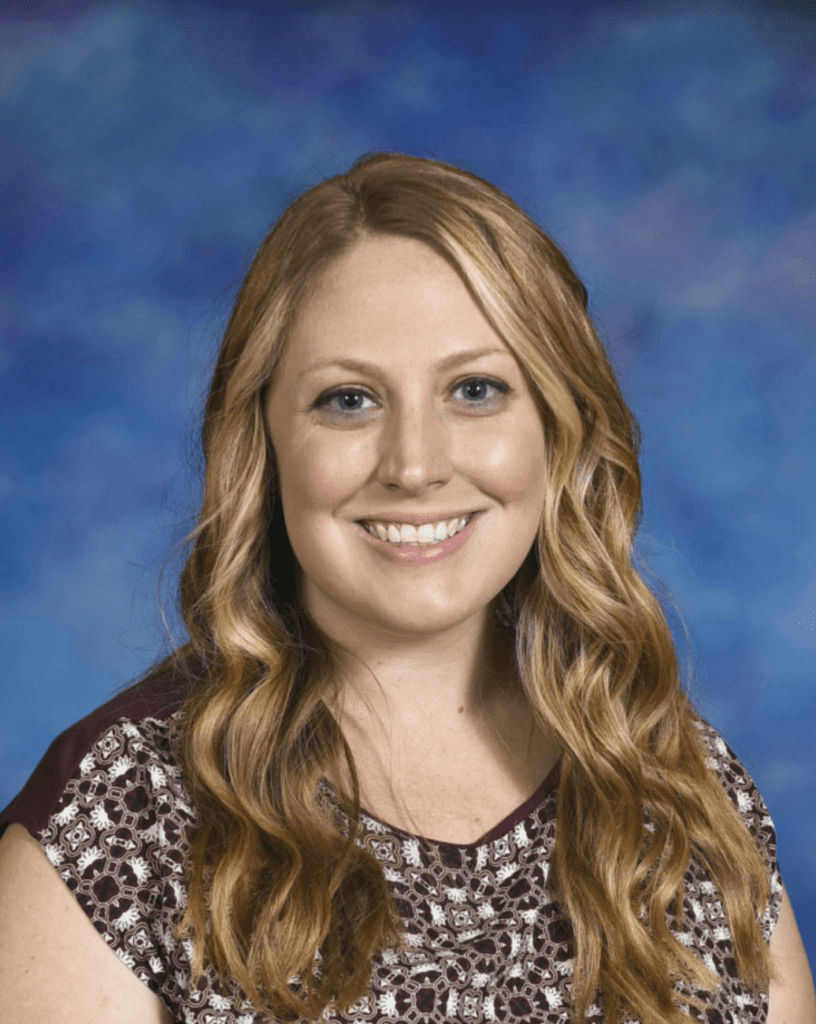 Molly Hoffmeyer
Kindergarten
Started at Notre Dame:
2017-2018 school year
Education:
Bachelor of Arts in Elementary Education from Trinity Christian College in Palos Heights
Additional experience:
I also have a minor in theater, which is included on my teaching license 
Family highlights:
Married my husband Jeff in October 2021. We have a cat named Pecan.
The impact of faith:
I love the opportunity to share the love of Jesus to my young students and build that throughout the school year.
Free times and pastimes:
My husband and I love to travel! I also love going to see musicals and performing in them.
Favorite quote/philosophy:
''Teaching is a beautiful job as it allows you to see the growth day by day of people entrusted in your care. It is a little like being parents, at least spiritually. It is a great responsibility.''
View All Staff Members