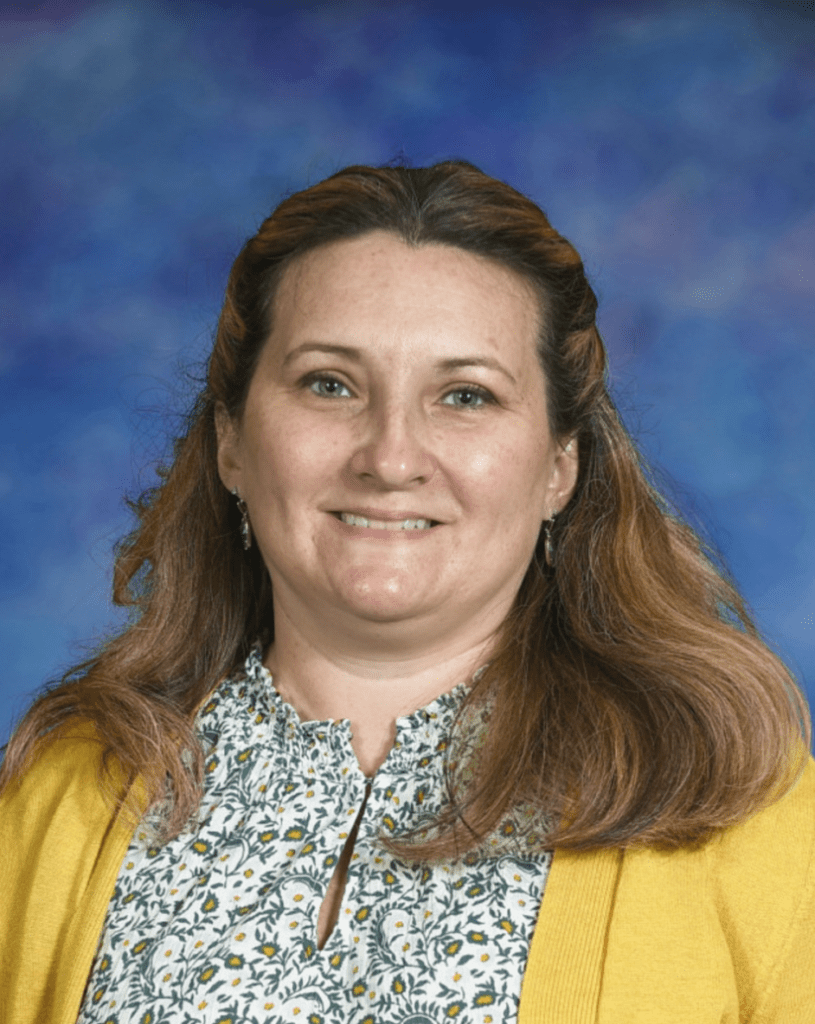 Terese Prena
7th Grade Homeroom, ELA
Started at Notre Dame:
2021
Education:
Bachelor of Arts with an emphasis in English Education from Northern Illinois University, Master of Education with an emphasis in Curriculum and Instruction, and Master of Arts with an emphasis in school leadership.
Additional certifications:
I am endorsed in English as a Second Language, social studies, and science.
Family highlights:
My husband, Sean, is a salesman. My daughters are Ella (13), Emmy (10), and Elyse (8). We have a goldendoodle named Georgie and two sister cats named Mimi and Charlie.
The impact of faith:
My faith impacts the manner and motivation that I have to teach. Through God's love and grace, I am compelled to serve others, especially middle schoolers, to achieve their highest potential. The similarities in our faith allows us to pray together and use similar language and stories to expand on the skills and content that I am teaching.
Free times and pastimes:
I like to read, watch dramatic movies and TV shows, and travel.

Favorite quote/philosophy:
The future belongs to those who believe in the beauty of their dreams.  - Eleanor Roosevelt
View All Staff Members